Level 4 Award in Nutrition
Fully Online Course with Expert Tuition
Become a Certified Nutrition Adviser
Book in a course enquiry call with our team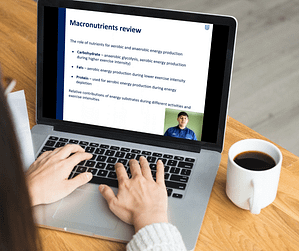 The course learning content is completed via online video tutorials and Downloadable E-Books. The course is assessed via assignments, there are no exams.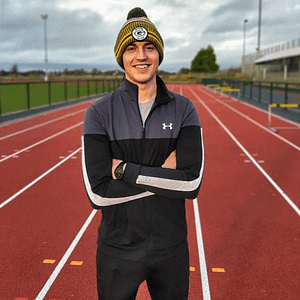 Course Tutor – Aaron Finn (Msc) 
Your tutor on hand to support throughout the course will be our Head of Nutrition, Aaron. You will have a welcome call with Aaron at the start of the course and he will talk you through the process. Aaron will also be on hand to support through an any stage you need assistance during the course.
Throughout the course you will learn;
Nutritional requirements for a healthy diet,
The effect of diet on health and the importance of hydration. 
Sources functions and used of macro and micro nutrients
Dietary sources of macro and micro nutrients
Physiological functions of macro and micro nutrients
Hydration, dietary requirements and food choices of individuals throughout life
Components of energy consumption and expenditure
Energy, hydration and nutrient requirements at different lifetime stages
Factors that affect nutrient requirements in relation to social, cultural, religious and ethnic groups
Legislation as it relates to labelling and advertising of food
Food labelling requirements
Legal requirements in relation to health claims and nutrition claims
Relationship between diet and disease
Possible dietary influences for different groups